We help all families at the Condon Family Law & Mediation. Yes, we are especially equipped to help LGBT families with some of their unique issues.
We have been honored to help families with two moms legalize their parentage.
We have helped those who are gay or lesbian in custody battles.
We have helped transgender adults and teens with name changes and gender confirmations.
We are helping make steps forward with DHEC. This area of Family Law is changing daily. We welcome you to come in for an initial consultation to discuss your specific case.
---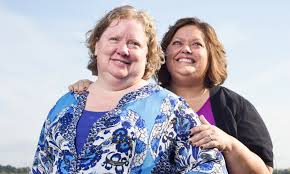 I am a member of the LGBT National Bar, the LGBT Family Law Institute, and HRC. I regularly sponsor events for SC Equality, We Are Family, and AFFA.
I am focused on participating in legal discussions around the state, southeast, and nation to best move forward LGBT family law rights and serve you.
The Continuing Legal Education Classes I have taught in this area include:
Modern Family CLE, SC Bar March 2014, specifically focused on the issues of the LGBT community, and I taught Family Law.
Annual GAL Training, SC Bar February 2015: Marriage Equality, Child Custody and the GAL Investigation.
Charleston School of Law Federal Symposium: A Changing Charleston. February 2016. Life After Obergefell: Family Law Issues for Same Sex Spouses