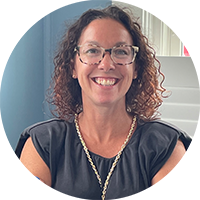 Rachel has over 24 years' experience supporting the Lowcountry in the legal field. Having recently joined our team, she is excited to share her experience and abilities as it relates to structure and organization, communicating with clients, drafting, and handling day-to-day case related tasks. She enjoys the challenge of analyzing issues, identifying what is wrong, and finding solutions.
Rachel works closely with the attorneys, and they and the clients will certainly benefit from her intensity and stamina. She takes ownership of her responsibilities and is committed to the success of the firm as well as those of our team.
For Rachel, family has always come first, which is evident in her natural ability to understand and empathize with our clients. In her spare time, she enjoys refinishing furniture, learning a new line dance, and running amuck with her kids, grandkids, and dogs.