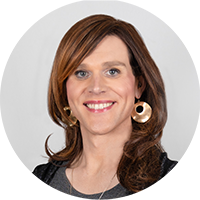 Jillian E. (Jill) Novak, a Charleston native, graduated from the School of the Arts and attended Louisiana State University on full scholarship. After working in food and beverage for a few years, she went on to earn her law degree from the Charleston School of Law, where she graduated in the top 10% of her class, cum laude. While in law school, she served as the Editor-in-Chief of the Charleston Law Review. She is currently licensed to practice in all state and federal courts in South Carolina, all state courts in Illinois, and the Fourth Circuit Court of Appeals for the United States.
After graduation, Jill served as an Assistant Solicitor for several years and enjoyed a reputation as one of the most active trial attorneys in the office. She prosecuted primarily violent felonies and tried numerous cases—ranging from domestic assault to complex traffic fatalities to murder—to verdict.
After leaving the Solicitor's Office, Jill joined a boutique litigation firm where she was responsible for the firm's family law practice. While moving from government work to the private sector, however, her 30-year-long struggle with gender dysphoria came to a head, making her own personal transition inevitable, which led to an amicable split with the firm.
As a proud member of the LGBTQIA+ community, Jill is honored and excited to be part of a firm so closely aligned with her own values and lived experiences. When not at the office, she spends her days serving as her German Shepherd's automated toy launcher and working him in the fields of tracking, scent detection, and agility.